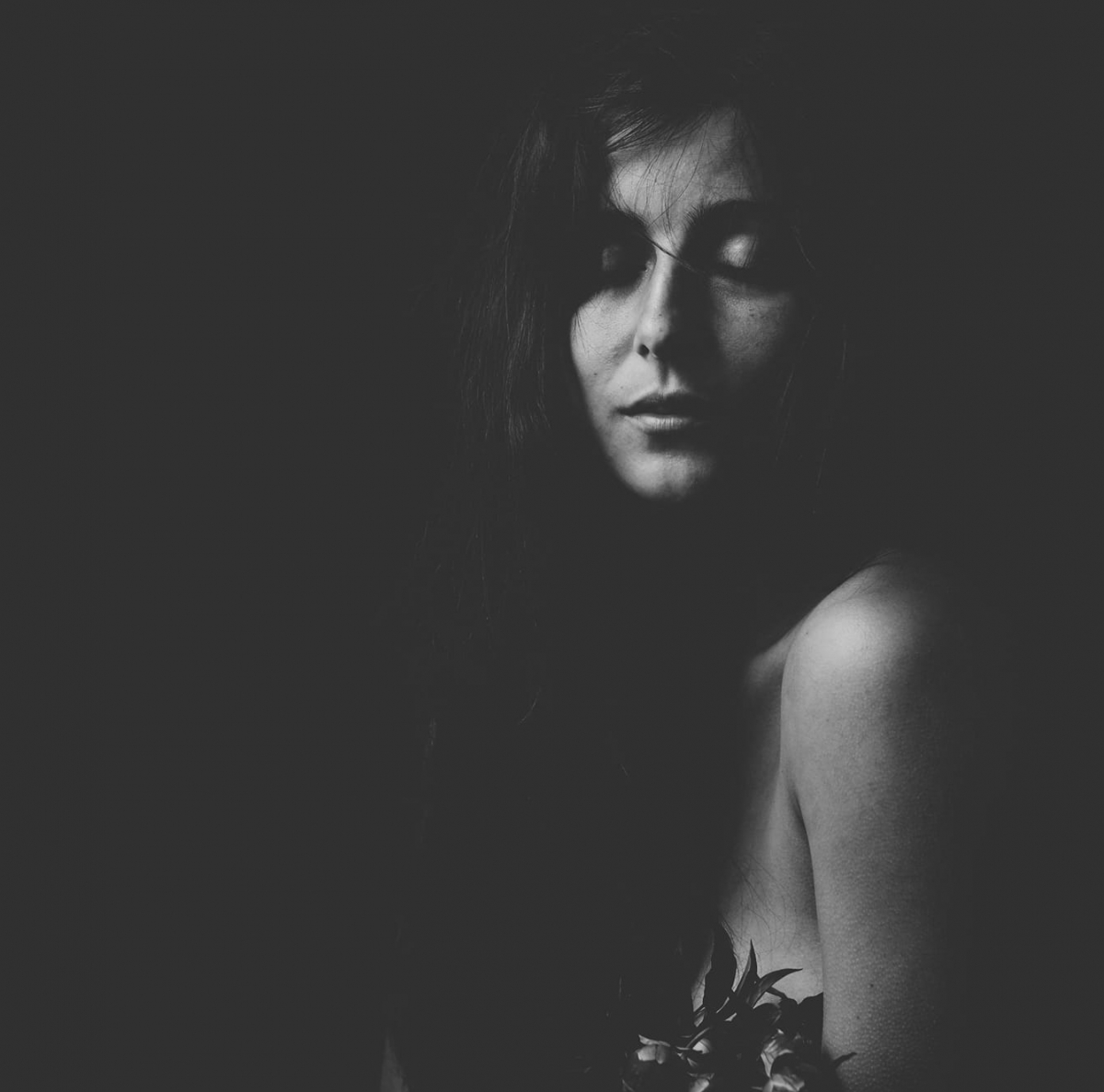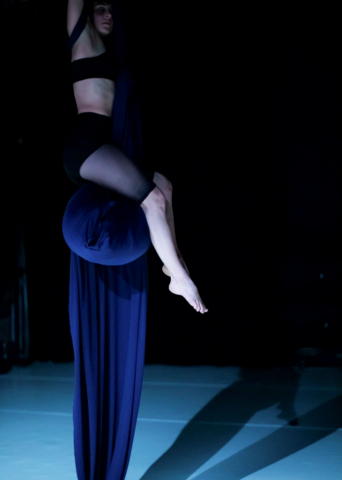 Ariadna Vendelova (1990) lives in Košice, Slovakia. She is an aerial dancer, choreographer, performer, poetess and yoga teacher, working locally and internationally together with her aerial dance companies LALYRA and ARIADNINA NIŤ, while also involving herself in a variety of community- based activities.
Ariadna is a co-director of unique international event Cat ́s Paw Experimental Aerial Dance Meeting together with Emily Aoibhean (Ireland), and has many ongoing projects, including touring her new solo production All My Skirts (2019), with a supervision of Fred Deb ́, which has had showings at festivals such as Letní Letná 2022 (CZ), La Nuit du Cirque 2021 (FR), Move Fest Košice 2020 (SK), Fun Fatale 2021 (CR), Les Rencontres de Danse Aerienne 2021 (FR), Art-In-Res Fest 2021 (SK) and others. She has also recently created and premiered a dance on a tree in natural enviroment called ANAM (2022), a movement installation/ex­perimental site-specific performance Inner Spaces (2021), a community based children´s new circus show O Jankovi Polienkovi (2021) created locally with Lalyra Company, and had released a scholarship-supported short dance film thematizing trauma from isolation called A few decades of dying (2021).
She performed in Sorry Gold by Emily Aoibheann during Dubline Fringe Festival 2019 (IR), productions with Divadlo Na Peróne (SK), and many others, including her own creations Birds and In The Wind, both presented at contemporary arts festival White Night 2018, 2019, 2021 in Slovakia. She is also working on ́Moje More ́- publication platform for poetry of women, as well as a publication of her authorial poetry. She starred in several short films and videos, such as MUSCINEA (2022) by director Chloe Belloc (FR).
Ariadna has been teaching aerial silks and hoop around festivals and studios in Europe for the last couple of years, including: Prague Aerial Convention (Prague, Czech republic), Les Rencontres De Danse Aerienne (Saint-Nazaire, France), Aerial Arts Festival Austria (Vienna, Austria), Grazer Akrobatik Festival (Graz, Austria), World Circus Day (Bratislava, Slovakia), Žonglobalizace (Plzeň, Czech republic), and others.
Ariadna ́s specialities are aerial silks and aerial hoop. Her approach to movement is greatly influenced by yoga, dance improvisation and nature, with an aerial dance technique deeply focused on breath work, movement quality and on principles of organic movement: fluidity, breathing principles, movement awareness, working of spine and joints, use of spirals, expansions and contractions in movement, and moving consciously with intention and understanding. Her approach to aerial dance, movement arts and self-development aims to be holistic and experiential, raw and intimate, natural and personal.
Currently, she is developing a personal methodology concept #simplifyaerial, re-envisioning aerial dance as experiential and movement-based rather than showcasing and trick-based. She propones the idea that aerial dance presents a separate aesthetic field than circus, and tries to bring dance nto aerial acrobatics. Interested in ceremonial dance, rituals, and sacred movement practices, she identifies as an aerial dance priestess. Currently in her aerial movement practise, Ariadna is interested in body- movement installations, the concepts of time and space, slowness, perception and perspectives, physics of the aerial movement.
Uniting all of these interests under the label ́Ariadnina Niť ́ (Eng.: ́Ariadna ́s Thread / Greek mythological term), Ariadna is searching for their interlinks and common denominators, finding art in everyday life and pointing to the creative potential in people through discovering the body as one ́s primary and inherent artistic platform with limitless options for self-expression through movement. Her focus is on the process rather than the result, her approach to movement arts and self-development aims to be holistic and experiential, raw and intimate, natural and personal.